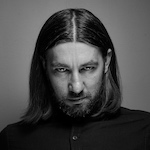 Hi, my name is Marcin Czachurski. Born in Legnica early '80s. During hight school I've got my first personal computer (Intel Pentium II 350 MHz, 128MB RAM and 4GB HDD). That was very important turning point in my life. I've started to play both hardware and software. I decided to combine my professional career with computers. Thus after my hight school I've started my computer science study at 2001 in Legnica. So I'm a software developer since two decades. During that time computer science, development languages and all things connected with software and hardware change a lot.
After four years of learning I moved to Wrocław and I started working in medium IT company. Few years later my company has been bought by big international company: Unit4. Now I'm principal software engineer in one of Unit4 product for Nordic market.
Because computer science is my hobby and passion I'm creating software in my work but also in the meantime I've created a few side projects. Now I'm infatuated by Swift - development language created by Apple for iOS and macOS. I created a few applications for iPhone and Mac.
A few months ago I started learn and study photography which in that strange time is a healthy way to escape reality for a spell. Mostly you can find me with my gears on street because street photography is one of my favorite kind of photography.
I live in Wrocław/Poland with my lovely wife and daughter.